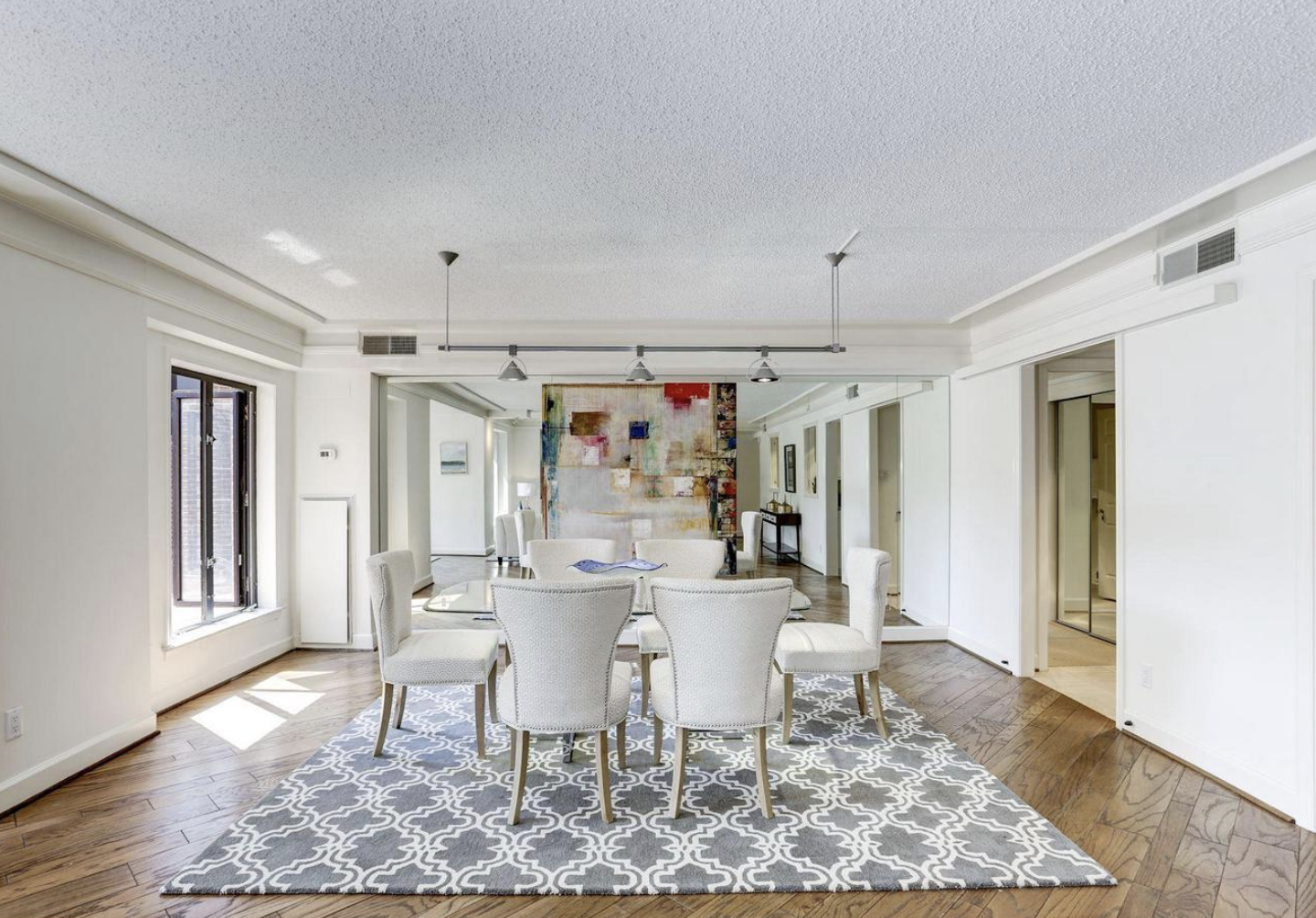 Kaval Gulhati
When it came to listing my Georgetown home for sale, I needed someone dedicated, hands-on, professional, and strategic. Sherri Anne provided excellent guidance from start to finish.

Her attention to detail was evident at every step. Her creativity and aesthetic skills came through in her preparation of the home, direction of staging, guidance on pricing the home to draw the right attention quickly, marketing the home to showcase its strengths and uniqueness, presenting offers, and her thorough communication during the sale.

Sherri Anne took a personal approach to my sale. As an absentee seller, this was important to me. I could tell that she genuinely cared and had my best interest at heart. I was not handed off to an assistant, team member, or junior agent. Sherri Anne was my sole contact, guide, and advisor for the entire process.

Sherri Anne's extensive experience in marketing was evident in her custom marketing plan. Private events, personal tours for buyers, a custom website, online marketing, and more, presented the home in a sophisticated and professional light.

I highly recommend working with Sherri Anne on the sale, or purchase, of your next home.

Katharine Josephson
Fantastic realtor - extremely detail-oriented and made the process feel easy. She came to our house late at night after our child had gone to sleep to review offers. She also held 2 open houses on the same weekend which definitely contributed to the successful sale of our condo. Would recommend her to anyone!
Major Garrett
Sherri: Again, thank you for everything every step of the way. You have been outstanding from beginning to end. We cannot sing your praises loudly enough. Lara and I look forward to closing tomorrow, knowing full well we would not be in this grand position without your amazing work, energetic advocacy and expertise.
Tomomi Watanabe
We could not have asked for a better home selling experience than the one we had with Sherri. From the very beginning she exhibited her dedication to her work, she conducted extensive research to get the right price for our house, and with her marketing skills we got much more than our listing price, landing a great offer only 4 days after listing. Sherri made the process so smooth and easy, we are so happy we found her and feel fortunate that she was our agent.

Shawn & Echoe Garber
Sherri truly went above & beyond to help us not only buy a home but to sell our condo as well. She was with us every step of the way. She was extremely prompt in always returning our calls or emails. We felt like we always had her undivided attention. The care and heart she put into selling our home was practically like it were her own. Thank you Sherri for everything! You made this process stress-free and fun!
Kayla Sesto
My husband and I cannot thank Sherri enough for the incredible work she did to sell our condo so quickly. From putting together an amazing brochure to drawing in buyers by highlighting features of our unit, Sherri went above and beyond our expectations. She was fantastic at communicating updates with us and made the selling process a breeze. She was so caring and made us feel at ease every step of the way. We are so thankful we found Sherri, we could not be happier with how well the sale of our condo went! We owe a million thanks to Sherri!
Sushila Maharjan
It was striking to see her knack of getting a client's need right. What was really unique about her was her genuine care for her client's interest. I was impressed by her professionalism, patience and thoroughness in making sure that my interest was fully represented & every issue was taken care of before signing the deal. Even after I moved into my home, she took continuous care & helped me smoothly transition into the new place. I could not be more thankful to her.
Ryan Fitzgerald
Sherri Anne, was a pleasure to work with! I would not have had a successful move without her expertise and engagements. As an overseas to stateside move things were already challenged with the vast distance and time zone changes but Sherri Anne obliterated these obstacles and found time to provide me quick and direct feedback daily. We were able to close within 30 days as well in such a volatile market. Sherri Anne walked me through every step along the way making my first home purchase a breeze. I would fully trust Sherri Anne with any future home purchases and insights.